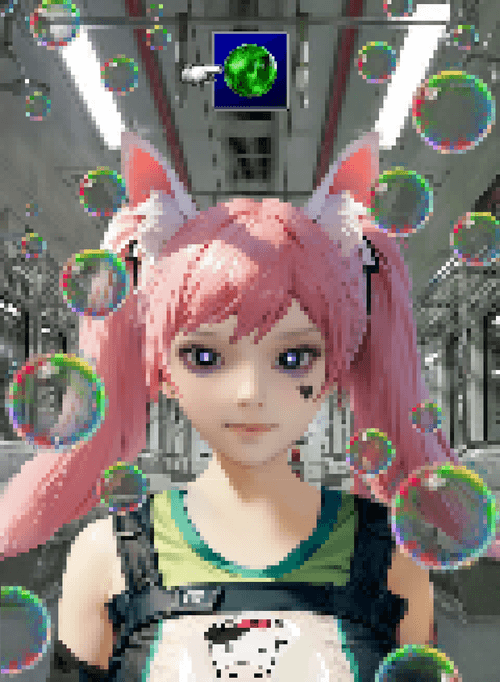 Project AEON NFT
Created 14 days ago
3,333 token supply
3% Fee
Fresh Project
Project AEON NFTs were sold 571 times in the last 7 days. The total sales volume for Project AEON was $169.58k. The average Project AEON NFT price was $297.
The current Project AEON floor price is Ξ0.11.
There are 905 Project AEON owners, owning a total supply of 3,333 tokens. This collection was created 14 days ago (November 16th, 2023). This is a new collection, it is among the newest 0% of collections.
If we could harness the power of God, could we flip the S&P500?
Deep within the clandestine vaults of SPX6900 Labs, a radical research experiment codenamed "Project AEON" sought the answer to this question.
But then, the unexpected happened.
A phenomenon known as a quantum glitch occurred, sparking life into 3333 Aeons - beings neither of this world nor wholly apart from it.
These entities, birthed from the crucible of human ambition and cosmic anomaly, could save us.
Trading volume
last 7 days
$170k
Project AEON Value
Average price last 7 days
$297
Project AEON Floor Price
Lowest Ask Price
Ξ0.11
Total Supply
Number of tokens
3,333
Owners
Number of owners
905
Recent Project AEON sales
10th percentile price
last 7 days
$187
Median price
last 7 days
$273
90th percentile price
last 7 days
$380
Ten percent of the Project AEON sales were for $187 or less, half of the sales were for less than $273 and the highest ten percent were sold for $380 or higher.
Top Selling Project AEON NFTs of the last 30 days
Users who bought Project AEON also like
Project AEON NFT - Frequently Asked Questions(FAQ)
▶ What is a Project AEON?
Project AEON is a NFT (Non-fungible token) collection. A collection of digital artwork stored on the blockchain.
▶ How many Project AEON tokens exist?
In total there are 3,333 Project AEON NFTs. Currently 905 owners have at least one Project AEON NTF in their wallet.
▶ What was the most expensive Project AEON sale?
The most expensive Project AEON NFT sold was
PROJECT AEON #353
. It was sold for $4.4k on November 20th, 2023 (10 days ago).
▶ How many Project AEON were sold recently?
There were 3,901 Project AEON NFTs sold in the last 30 days.
▶ How much does a Project AEON cost?
In the last 30 days, the cheapest Project AEON NFT sales were below $183, and the highest sales were for over $400. The median price for a Project AEON NFT was $284 in the last 30 days.
▶ What are popular Project AEON alternatives?