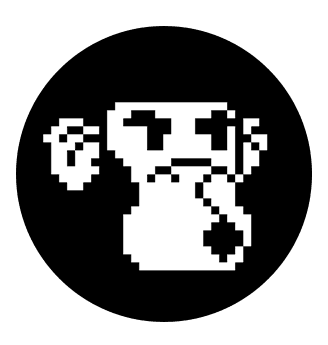 Ape Gang NFT
Created almost 2 years ago
8,326 token supply
OpenSea verified collection
9% Fee
8,972 Discord members
43,255 Twitter followers
Ape Gang NFTs were sold 30 times in the last 7 days. The total sales volume for Ape Gang was $938.94. The average Ape Gang NFT price was $31.3.
The current Ape Gang floor price is Ξ0.03.
There are 2,465 Ape Gang owners, owning a total supply of 8,326 tokens. This collection was created almost 2 years ago (December 14th, 2021). It is among the oldest 38% of collections.
10,000 pixel Apes battling on the blockchain since June 2021.
Join the Gang now and enjoy the journey as we build for the future.
Owners have full commercial usage rights over their NFTs.
apegang.art | wiki.apegang.art
Collections: Toucan Gang | Jaguar Gang
Trading volume
last 7 days
$939
Ape Gang Value
Average price last 7 days
$31
Ape Gang Floor Price
Lowest Ask Price
Ξ0.03
Total Supply
Number of tokens
8,326
Owners
Number of owners
2,465
10th percentile price
last 7 days
$23
Median price
last 7 days
$30
90th percentile price
last 7 days
$45
Ten percent of the Ape Gang sales were for $23 or less, half of the sales were for less than $30 and the highest ten percent were sold for $45 or higher.
Users who bought Ape Gang also like
Ape Gang NFT - Frequently Asked Questions(FAQ)
▶ What is a Ape Gang?
Ape Gang is a NFT (Non-fungible token) collection. A collection of digital artwork stored on the blockchain.
▶ How many Ape Gang tokens exist?
In total there are 8,326 Ape Gang NFTs. Currently 2,465 owners have at least one Ape Gang NTF in their wallet.
▶ How many Ape Gang were sold recently?
There were 73 Ape Gang NFTs sold in the last 30 days.
▶ How much does a Ape Gang cost?
In the last 30 days, the cheapest Ape Gang NFT sales were below $4, and the highest sales were for over $40. The median price for a Ape Gang NFT was $26 in the last 30 days.
▶ What are popular Ape Gang alternatives?
Ape Gang Community Stats