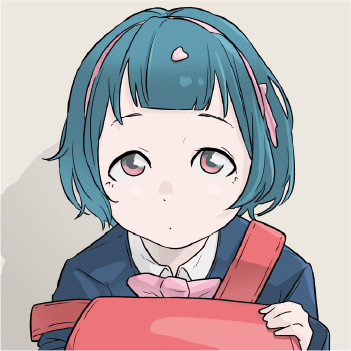 ZUTTO MAMORU NFT
Created 8 months ago
15,630 token supply
10% Fee
4,926 Discord members
Fresh Project
ZUTTO MAMORU NFTs were sold 17 times in the last 7 days. The total sales volume for ZUTTO MAMORU was $903.19. The average ZUTTO MAMORU NFT price was $53.1.
The current ZUTTO MAMORU floor price is Ξ0.02.
There are 1,122 ZUTTO MAMORU owners, owning a total supply of 15,630 tokens. This collection was created 8 months ago (April 8th, 2023). This is a new collection, it is among the newest 9% of collections.
恋に落ちる準備はできましたか? ZUTTO MAMORU(ずとまも)は、幼なじみとの生涯体験を創造する新しいかたちのNFTプロジェクトです。小学生の女の子から始まる物語は、恋に落ち、結婚し、最後は一緒にお墓に入ることで完結します。イラストレーター・mamoruが描く、優しくて、切ない世界。あなたは、どの子を"まもり"ますか?
Are you ready to fall in love? ZUTTO MAMORU is a new form of NFT project that creates a lifelong experience with childhood friends. The story begins with a girl in elementary school, ends with falling in love, getting married, and finally entering a grave together. Illustrator mamoru depicts a world of tenderness and sadness. Which child will you "protect"?
Trading volume
last 7 days
$903
ZUTTO MAMORU Value
Average price last 7 days
$53
ZUTTO MAMORU Floor Price
Lowest Ask Price
Ξ0.02
Total Supply
Number of tokens
15,630
Owners
Number of owners
1,122
Recent ZUTTO MAMORU sales
10th percentile price
last 7 days
$31
Median price
last 7 days
$42
90th percentile price
last 7 days
$111
Ten percent of the ZUTTO MAMORU sales were for $31 or less, half of the sales were for less than $42 and the highest ten percent were sold for $111 or higher.
Top Selling ZUTTO MAMORU NFTs of the last 30 days
Users who bought ZUTTO MAMORU also like
ZUTTO MAMORU NFT - Frequently Asked Questions(FAQ)
▶ What is a ZUTTO MAMORU?
ZUTTO MAMORU is a NFT (Non-fungible token) collection. A collection of digital artwork stored on the blockchain.
▶ How many ZUTTO MAMORU tokens exist?
In total there are 15,630 ZUTTO MAMORU NFTs. Currently 1,122 owners have at least one ZUTTO MAMORU NTF in their wallet.
▶ What was the most expensive ZUTTO MAMORU sale?
▶ How many ZUTTO MAMORU were sold recently?
There were 22 ZUTTO MAMORU NFTs sold in the last 30 days.
▶ How much does a ZUTTO MAMORU cost?
In the last 30 days, the cheapest ZUTTO MAMORU NFT sales were below $12, and the highest sales were for over $101. The median price for a ZUTTO MAMORU NFT was $42 in the last 30 days.
▶ What are popular ZUTTO MAMORU alternatives?
ZUTTO MAMORU Community Stats