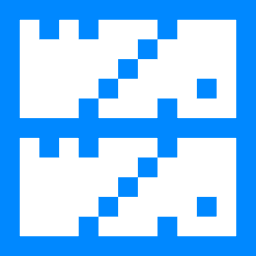 Wawa by Phi NFT
Created 3 months ago
1,263 token supply
0% Fee
39,659 Discord members
Fresh Project
There were no Wawa by Phi sold in the last 7 days.
Wawa is an NFT collection like no other — with NFTs generated based on crypto community members' wallet activity. Internet identities come to life as unique and hyper-cute characters, with each attribute determined by on-chain histories. From top to toe, users' crypto histories become the DNA of their pixel-perfect, playable avatars. Every Wawa comes complete with its very own pet, generated based on actions, such as trading on Uniswap.
Wawa by Phi Floor Price
Lowest Ask Price
Ξ0.01
Total Supply
Number of tokens
1,263
Owners
Number of owners
866
Recent Wawa by Phi sales
Top Selling Wawa by Phi NFTs of the last 30 days
Users who bought Wawa by Phi also like
Wawa by Phi NFT - Frequently Asked Questions(FAQ)
▶ What is a Wawa by Phi?
Wawa by Phi is a NFT (Non-fungible token) collection. A collection of digital artwork stored on the blockchain.
▶ How many Wawa by Phi tokens exist?
In total there are 1,263 Wawa by Phi NFTs. Currently 866 owners have at least one Wawa by Phi NTF in their wallet.
▶ What was the most expensive Wawa by Phi sale?
The most expensive Wawa by Phi NFT sold was
Wawa #BOTEHOKI
. It was sold for $28.9 on November 14th, 2023 (15 days ago).
▶ How many Wawa by Phi were sold recently?
There were 28 Wawa by Phi NFTs sold in the last 30 days.
▶ How much does a Wawa by Phi cost?
In the last 30 days, the cheapest Wawa by Phi NFT sales were below $18, and the highest sales were for over $28. The median price for a Wawa by Phi NFT was $21 in the last 30 days.
▶ What are popular Wawa by Phi alternatives?
Wawa by Phi Community Stats