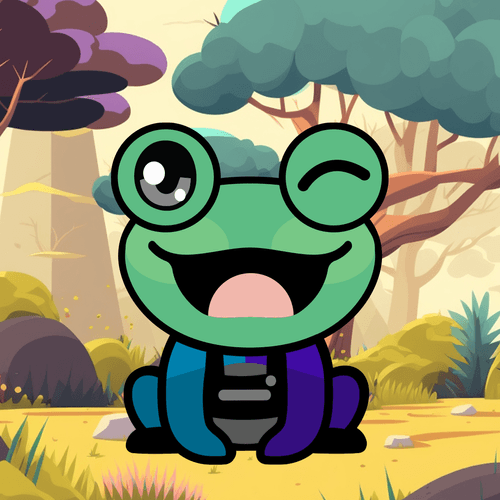 Toad Friends NFT
Created 6 months ago
1,170 token supply
1% Fee
Fresh Project
There were no Toad Friends sold in the last 7 days.
Digitoads 'Friends' collection Our NFT collection was created for our most loyal community members supporting us. As a thanks, when you stake your 'Toad Friends' NFT, the user is eligible for a percentage (%) of all collected tax fees within the project.
Website: www.digitoads.world
*Please be aware of other fake 'TOADS NFT', always check the NFT contract. Toads NFT Contract: 0x8f393E46Ac410118Fd892011B1432bb7D0fD1A54
Toad Friends Floor Price
Lowest Ask Price
Ξ0.01
Total Supply
Number of tokens
1,170
Recent Toad Friends sales
Top Selling Toad Friends NFTs of the last 30 days
Users who bought Toad Friends also like
Toad Friends Traits
rare: 42.7%
common: 68.1%
unique: 0.9%
ultra rare: 13.9%
Toad Friends NFT - Frequently Asked Questions(FAQ)
▶ What is a Toad Friends?
Toad Friends is a NFT (Non-fungible token) collection. A collection of digital artwork stored on the blockchain.
▶ How many Toad Friends tokens exist?
In total there are 1,170 Toad Friends NFTs. Currently 78 owners have at least one Toad Friends NTF in their wallet.
▶ What was the most expensive Toad Friends sale?
The most expensive Toad Friends NFT sold was
Toad Friends #831
. It was sold for $20.5 on November 27th, 2023 (14 days ago).
▶ How many Toad Friends were sold recently?
There were 3 Toad Friends NFTs sold in the last 30 days.
▶ What are popular Toad Friends alternatives?