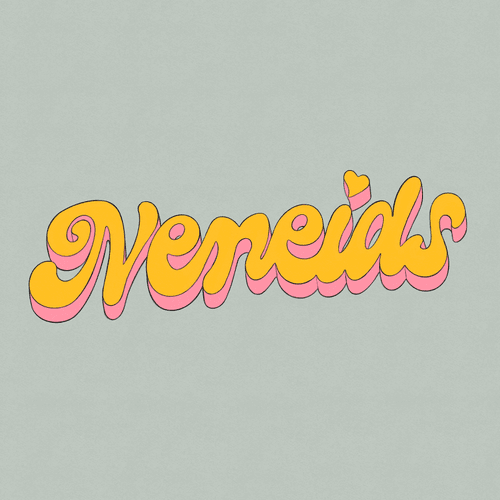 The Nereids NFT
Created over 1 year ago
50 token supply
10% Fee
There were no The Nereids sold in the last 7 days.
Greek Mythology with a modern twist!
The Nereids are sea nymphs, Goddesses of the sea and Protectors of sailors and fisherman. With their sass, wit and pointy tridents, they are not to be trifled with. They are the 50 daughters of the old man of the sea, Nereus.
50 daughters!?
Yeah, this silver fox went grey way before his time and you can imagine why. ..
He spends his time soothing relentless sisterly squabbles and sharpening his trident to ward off the many male callers. The eye rolls, the mood swings and the shopping trips are wearing him down and the phone bill is through the roof!
He reminisces of the days when life was as simple as dress ups and tea parties…
The 50 daughters of Nereus, The Nereids. 50 different girls available, dropped in batches of 10!
The Nereids Floor Price
Lowest Ask Price
Ξ1
Total Supply
Number of tokens
50
Recent The Nereids sales
Top Selling The Nereids NFTs of the last 30 days
| | NFT | Date | Price |
| --- | --- | --- | --- |
| 1 | Proto | 21 days ago | $2054 |
The Nereids NFT - Frequently Asked Questions(FAQ)
▶ What is a The Nereids?
The Nereids is a NFT (Non-fungible token) collection. A collection of digital artwork stored on the blockchain.
▶ How many The Nereids tokens exist?
In total there are 50 The Nereids NFTs. Currently 37 owners have at least one The Nereids NTF in their wallet.
▶ What was the most expensive The Nereids sale?
The most expensive The Nereids NFT sold was
Proto
. It was sold for $2.1k on September 12th, 2023 (21 days ago).
▶ How many The Nereids were sold recently?
There were 1 The Nereids NFTs sold in the last 30 days.