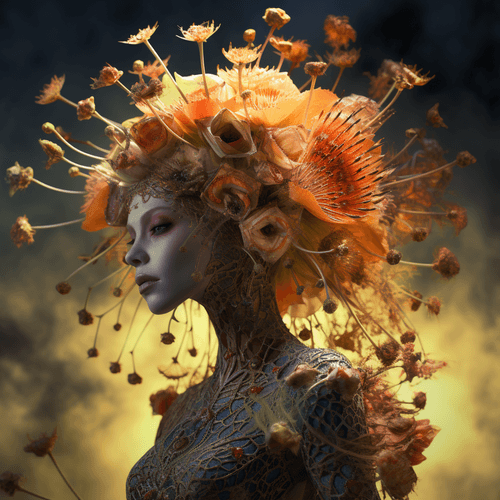 Surreal Journey NFT
Created 3 months ago
4 token supply
0% Fee
No recent sales
Fresh Project
There were no Surreal Journey sold in the last 30 days.
One morning, John got out of bed and prepared for the start of an ordinary day. However, when he boarded the bus to go to work, everything changed. The bus suddenly sank to the ground, transporting John to another world.
John found the scenery around him incredibly surreal. It was a world filled with colorful giant flowers, flying fish, and walking trees. This world seemed like he had fallen into a surreal dream.
John embarked on an adventure in this strange world. He flew with giant birds, conversed with talking animals, and took mysterious journeys through underground tunnels. Every moment brought a new surprise.
Throughout his journey, John tried to unravel the mysteries of this bizarre world. Why was he here? How could he get back? The questions remained unanswered, but John learned to savor the surreal journey.
As the day turned into night, the bus brought him back, and John returned to his bed. That night, in his dreams, he relived his surreal journey.
Surreal Journey Floor Price
Lowest Ask Price
Ξ0.04
Total Supply
Number of tokens
4
Surreal Journey NFT - Frequently Asked Questions(FAQ)
▶ What is a Surreal Journey?
Surreal Journey is a NFT (Non-fungible token) collection. A collection of digital artwork stored on the blockchain.
▶ How many Surreal Journey tokens exist?
In total there are 4 Surreal Journey NFTs. Currently 2 owners have at least one Surreal Journey NTF in their wallet.
▶ How many Surreal Journey were sold recently?
There were no Surreal Journey NFTs sold in the last 30 days.