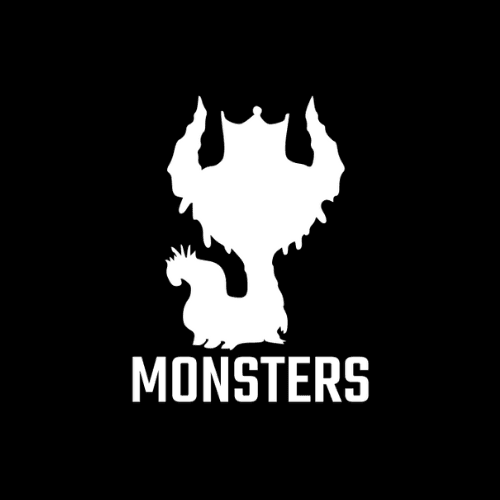 Monster My City NFT
Created 3 months ago
11,321 token supply
9.9% Fee
Monster My City NFTs were sold 27 times in the last 7 days. The total sales volume for Monster My City was $11.26k. The average Monster My City NFT price was $416.9.
The current Monster My City floor price is Ξ0.5.
There are 358 Monster My City owners, owning a total supply of 11,321 tokens.
"We are not bound by the same rules as humans and can therefore find new and innovative ways to solve problems."
From a distant universe. We are a powerful and advanced intelligence known as the "Monsters''" spread throughout the galaxy. Our intelligence is made up of four unique species - the Zulths, Xyloids, Zyltorions, and Ogamyths. Each species possesses unique strengths and abilities. There exist 388 Realms, each of which is governed by a powerful Crown Monster. As Monsters arrive, they are unique and arrive in cities around the world taking on the cities name.
Collect a Monster to join a movement to solve the world's problems! Head to https://monstermy.city/ to follow the Journey of the Monsters on Earth!
Trading volume
last 7 days
$11.3k
Monster My City Value
Average price last 7 days
$417
Monster My City Floor Price
Lowest Ask Price
Ξ0.5
Total Supply
Number of tokens
11,321
Owners
Number of owners
358
Recent Monster My City sales
10th percentile price
last 7 days
$189
Median price
last 7 days
$393
90th percentile price
last 7 days
$708
Ten percent of the Monster My City sales were for $189 or less, half of the sales were for less than $393 and the highest ten percent were sold for $708 or higher.
Monster My City Price Chart
Top Selling Monster My City NFTs of the last 30 days
Users who bought Monster My City also like
Monster My City NFT - Frequently Asked Questions(FAQ)
▶ What is a Monster My City?
Monster My City is a NFT (Non-fungible token) collection. A collection of digital artwork stored on the blockchain.
▶ How many Monster My City tokens exist?
In total there are 11,321 Monster My City NFTs. Currently 358 owners have at least one Monster My City NTF in their wallet.
▶ What was the most expensive Monster My City sale?
The most expensive Monster My City NFT sold was
San Vito Chietino
. It was sold for $1k on 2023-05-15 (25 days ago).
▶ How many Monster My City were sold recently?
There were 352 Monster My City NFTs sold in the last 30 days.
▶ How much does a Monster My City cost?
In the last 30 days, the cheapest Monster My City NFT sales were below $706, and the highest sales were for over $887. The median price for a Monster My City NFT was $811 in the last 30 days.
▶ What are popular Monster My City alternatives?