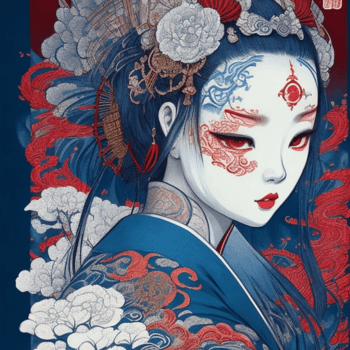 MIYABI NFT
Created 4 months ago
35 token supply
0% Fee
No recent sales
Fresh Project
There were no MIYABI sold in the last 30 days.
Drawing inspiration from the Nishiki-e tradition that flourished from the Edo period (1603-1868) to Meiji era (1868-1912), this work integrates modern AI technology for a fresh interpretation. Born from the crossroads of ancient techniques and cutting-edge tech, this piece reflects both history and the future within a single image.
MIYABI Floor Price
Lowest Ask Price
---
Total Supply
Number of tokens
35
MIYABI Traits
red: 34.3%
blue: 17.1%
black: 8.6%
green: 8.6%
white: 8.6%
purple: 2.9%
green&yellow: 5.7%
MIYABI NFT - Frequently Asked Questions(FAQ)
▶ What is a MIYABI?
MIYABI is a NFT (Non-fungible token) collection. A collection of digital artwork stored on the blockchain.
▶ How many MIYABI tokens exist?
In total there are 35 MIYABI NFTs. Currently 33 owners have at least one MIYABI NTF in their wallet.
▶ How many MIYABI were sold recently?
There were no MIYABI NFTs sold in the last 30 days.