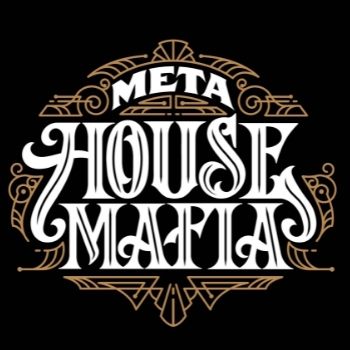 MHM Official NFT
Created over 1 year ago
2,163 token supply
10% Fee
19,435 Discord members
3,772 Twitter followers
MHM Official NFTs were sold 3 times in the last 7 days. The total sales volume for MHM Official was $387.36. The average MHM Official NFT price was $129.1.
The current MHM Official floor price is Ξ0.08.
There are 878 MHM Official owners, owning a total supply of 2,163 tokens.
Meta House Mafia is an exclusive member organization of 5,000 unique Mafia NFTs who live on the Ethereum Blockchain. Each Mafiosi allows its owner to vote for initiatives & experiences paid for by the Meta House Mafia Community Treasury, and earns a percent of revenue from the Metaverse.
Trading volume
last 7 days
$387
MHM Official Value
Average price last 7 days
$129
MHM Official Floor Price
Lowest Ask Price
Ξ0.08
Total Supply
Number of tokens
2,163
Owners
Number of owners
878
Recent MHM Official sales
Top Selling MHM Official NFTs of the last 30 days
MHM Official NFT - Frequently Asked Questions(FAQ)
▶ What is a MHM Official?
MHM Official is a NFT (Non-fungible token) collection. A collection of digital artwork stored on the blockchain.
▶ How many MHM Official tokens exist?
In total there are 2,163 MHM Official NFTs. Currently 878 owners have at least one MHM Official NTF in their wallet.
▶ What was the most expensive MHM Official sale?
The most expensive MHM Official NFT sold was
Mafioso 1715
. It was sold for $185.2 on 2023-05-23 (8 days ago).
▶ How many MHM Official were sold recently?
There were 12 MHM Official NFTs sold in the last 30 days.
▶ How much does a MHM Official cost?
In the last 30 days, the cheapest MHM Official NFT sales were below $40, and the highest sales were for over $182. The median price for a MHM Official NFT was $92 in the last 30 days.
MHM Official Community Stats