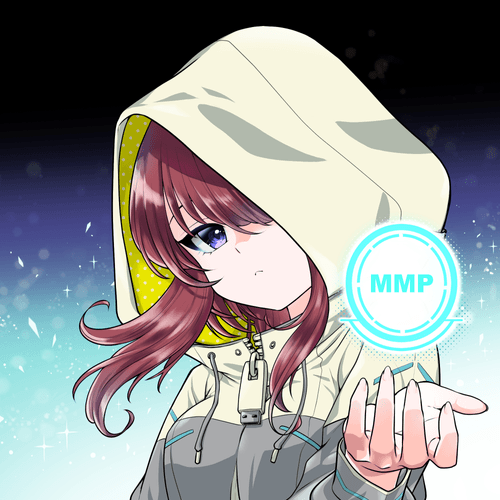 MadMemberPass NFT
Created 7 months ago
2,014 token supply
10% Fee
2,417 Discord members
Fresh Project
MadMemberPass NFTs were sold 5 times in the last 7 days. The total sales volume for MadMemberPass was $825.74. The average MadMemberPass NFT price was $165.1.
The current MadMemberPass floor price is Ξ0.08.
There are 1,477 MadMemberPass owners, owning a total supply of 2,014 tokens. This collection was created 7 months ago (May 5th, 2023). This is a new collection, it is among the newest 8% of collections.
MadMemberPassはエンジニアのツール使用権付きパスポートNFTです!ユーティリティ一覧はこちら
1枚所持することで様々なユーリティティが使えるようになります。詳しくはDiscordまで! ぜひ活用して素敵なNFTライフをお過ごしください♪
Trading volume
last 7 days
$826
MadMemberPass Value
Average price last 7 days
$165
MadMemberPass Floor Price
Lowest Ask Price
Ξ0.08
Total Supply
Number of tokens
2,014
Owners
Number of owners
1,477
Recent MadMemberPass sales
MadMemberPass Price Chart
Top Selling MadMemberPass NFTs of the last 30 days
Users who bought MadMemberPass also like
MadMemberPass NFT - Frequently Asked Questions(FAQ)
▶ What is a MadMemberPass?
MadMemberPass is a NFT (Non-fungible token) collection. A collection of digital artwork stored on the blockchain.
▶ How many MadMemberPass tokens exist?
In total there are 2,014 MadMemberPass NFTs. Currently 1,477 owners have at least one MadMemberPass NTF in their wallet.
▶ What was the most expensive MadMemberPass sale?
The most expensive MadMemberPass NFT sold was
MadMemberPass #0030
. It was sold for $204.6 on December 8th, 2023 (about 15 hours ago).
▶ How many MadMemberPass were sold recently?
There were 13 MadMemberPass NFTs sold in the last 30 days.
▶ How much does a MadMemberPass cost?
In the last 30 days, the cheapest MadMemberPass NFT sales were below $129, and the highest sales were for over $205. The median price for a MadMemberPass NFT was $174 in the last 30 days.
▶ What are popular MadMemberPass alternatives?
MadMemberPass Community Stats