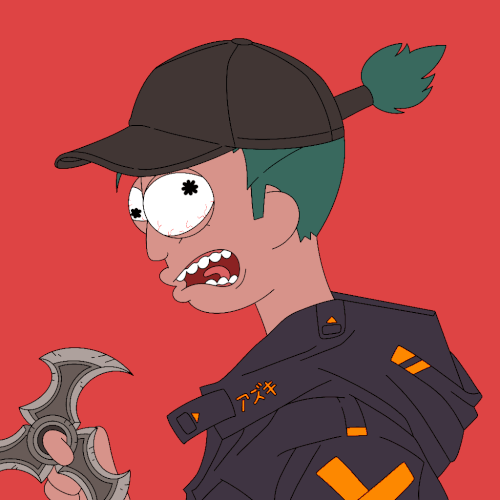 Kuruoshi NFT
Created 3 months ago
2,222 token supply
0% Fee
Fresh Project
There were no Kuruoshi sold in the last 7 days.
Get ready for a crazy journey into the bizarre world of the Kuruoshi collectibles! Take care of your virtual hats, because after we shocked the NFT scene with our first collection, we are changing the script for the second round: 'Mamezu'. 🌱 These little guys raised in the legendary Kuruoshi Garden are the epitome of fun and awesome. So here's the scoop: we were inspired by Azuki, but since these guys are dealing with market bears and other adult stuff, we thought, Hey, let's add some web3 cheer to their side! And good luck to ZAGABOND...
Kuruoshi Floor Price
Lowest Ask Price
Ξ0
Total Supply
Number of tokens
2,222
Owners
Number of owners
784
Recent Kuruoshi sales
Top Selling Kuruoshi NFTs of the last 30 days
Users who bought Kuruoshi also like
Kuruoshi NFT - Frequently Asked Questions(FAQ)
▶ What is a Kuruoshi?
Kuruoshi is a NFT (Non-fungible token) collection. A collection of digital artwork stored on the blockchain.
▶ How many Kuruoshi tokens exist?
In total there are 2,222 Kuruoshi NFTs. Currently 784 owners have at least one Kuruoshi NTF in their wallet.
▶ What was the most expensive Kuruoshi sale?
The most expensive Kuruoshi NFT sold was
Kuruoshi #379
. It was sold for $25.2 on November 10th, 2023 (about 1 month ago).
▶ How many Kuruoshi were sold recently?
There were 73 Kuruoshi NFTs sold in the last 30 days.
▶ How much does a Kuruoshi cost?
In the last 30 days, the cheapest Kuruoshi NFT sales were below $3, and the highest sales were for over $19. The median price for a Kuruoshi NFT was $6 in the last 30 days.