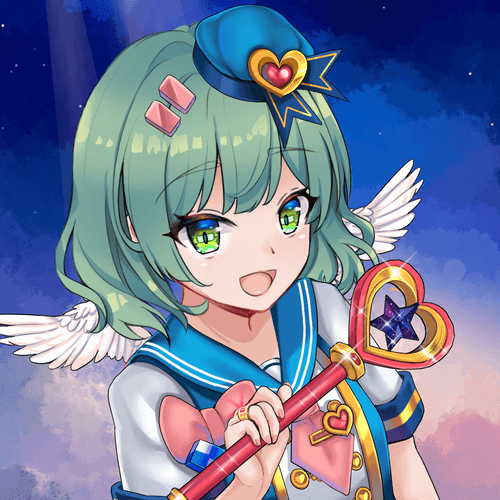 Kizuna NFT
Created 4 months ago
7,772 token supply
5% Fee
Fresh Project
There were no Kizuna sold in the last 7 days.
Kizuna Genesis is a premium collection of 7777 anime-style avatars, featuring an unparalleled count of over 1200 meticulously hand-drawn traits. By applying a custom generation algorithm that incorporates color and trait matching logic to such a large number of traits, Kizuna pushes the boundaries of aesthetics and diversity in the generative NFT space.
Kizuna Floor Price
Lowest Ask Price
Ξ0
Total Supply
Number of tokens
7,772
Owners
Number of owners
1,920
Recent Kizuna sales
Top Selling Kizuna NFTs of the last 30 days
Users who bought Kizuna also like
Kizuna NFT - Frequently Asked Questions(FAQ)
▶ What is a Kizuna?
Kizuna is a NFT (Non-fungible token) collection. A collection of digital artwork stored on the blockchain.
▶ How many Kizuna tokens exist?
In total there are 7,772 Kizuna NFTs. Currently 1,920 owners have at least one Kizuna NTF in their wallet.
▶ What was the most expensive Kizuna sale?
The most expensive Kizuna NFT sold was
Kizuna
. It was sold for $16.4 on August 29th, 2023 (about 1 month ago).
▶ How many Kizuna were sold recently?
There were 28 Kizuna NFTs sold in the last 30 days.
▶ How much does a Kizuna cost?
In the last 30 days, the cheapest Kizuna NFT sales were below $1, and the highest sales were for over $2. The median price for a Kizuna NFT was $1 in the last 30 days.
▶ What are popular Kizuna alternatives?