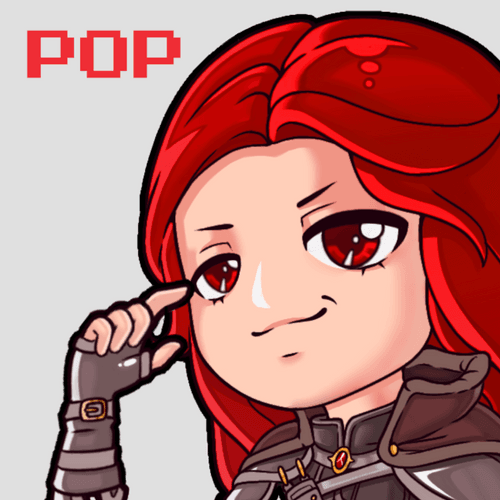 Kanazawa Pop NFT
Created 3 months ago
1,778 token supply
2.5% Fee
Fresh Project
Kanazawa Pop NFTs were sold 1 times in the last 7 days. The total sales volume for Kanazawa Pop was $1.77. The average Kanazawa Pop NFT price was $1.8.
The current Kanazawa Pop floor price is Ξ0.
There are 1,550 Kanazawa Pop owners, owning a total supply of 1,778 tokens. This collection was created 3 months ago (August 26th, 2023). This is a new collection, it is among the newest 3% of collections.
Crafted with pride by the community and for the community Discover the fascinating "Kanazawa Pop Series" on the Polygon network, where the beloved characters from Kanazawa's work come to life in a parallel universe. Experience a delightful and non-canon side story that showcases the irresistible cuteness of Kanazawa's characters.
BURN SYSTEM: When burning an NFT in the collection, its trait will be removed and will affect the rarity of all other NFTs in the collection. Use this to your advantage and create super rare NFTs! Read more about here
Trading volume
last 7 days
$2
Kanazawa Pop Value
Average price last 7 days
$2
Kanazawa Pop Floor Price
Lowest Ask Price
Ξ0
Total Supply
Number of tokens
1,778
Owners
Number of owners
1,550
Recent Kanazawa Pop sales
Top Selling Kanazawa Pop NFTs of the last 30 days
Users who bought Kanazawa Pop also like
Kanazawa Pop NFT - Frequently Asked Questions(FAQ)
▶ What is a Kanazawa Pop?
Kanazawa Pop is a NFT (Non-fungible token) collection. A collection of digital artwork stored on the blockchain.
▶ How many Kanazawa Pop tokens exist?
In total there are 1,778 Kanazawa Pop NFTs. Currently 1,550 owners have at least one Kanazawa Pop NTF in their wallet.
▶ What was the most expensive Kanazawa Pop sale?
The most expensive Kanazawa Pop NFT sold was
Kanazawa POP #4
. It was sold for $3.1 on November 24th, 2023 (13 days ago).
▶ How many Kanazawa Pop were sold recently?
There were 6 Kanazawa Pop NFTs sold in the last 30 days.
▶ What are popular Kanazawa Pop alternatives?