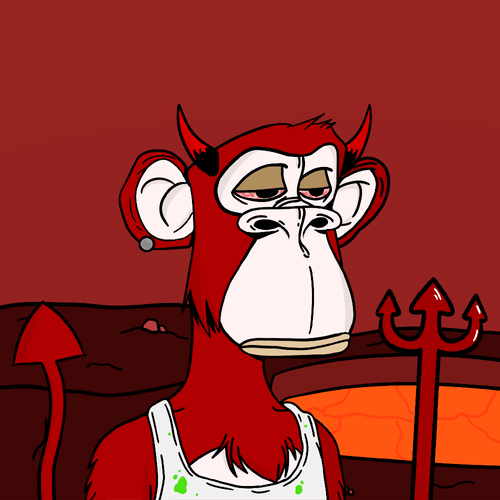 DevilApes NFT
Created 3 months ago
1,184 token supply
7% Fee
No recent sales
Fresh Project
There were no DevilApes sold in the last 30 days.
👹 Welcome to the Abyss of DevilApes! 🔥
Embrace the Darkness: DevilApes
Greetings, daredevils of the crypto underworld! We are thrilled to introduce you to the mysterious realm of DevilApes, a collection like no other, featuring 6,969 unique NFTs inspired by the enigmatic world of devilish primates.
🔥 Infernal Artistry: DevilApes' Diabolic Creations 🔥
DevilApes invites you to traverse the shadows with its meticulously crafted digital artworks. Each NFT is a work of dark art, a fusion of creativity and technology that captures the essence of these infernal creatures while igniting your imagination.
🌑 Unleash the Darkness: The Vision of DevilApes 🌑
DevilApes is not just a collection; it's an exploration of the darker facets of our world. It symbolizes our fascination with the mysteries of the abyss. As we descend into this enigmatic underworld, we invite you to join us in our quest to unearth the secrets of the shadows.
DevilApes Floor Price
Lowest Ask Price
Ξ0
Total Supply
Number of tokens
1,184
Owners
Number of owners
241
DevilApes NFT - Frequently Asked Questions(FAQ)
▶ What is a DevilApes?
DevilApes is a NFT (Non-fungible token) collection. A collection of digital artwork stored on the blockchain.
▶ How many DevilApes tokens exist?
In total there are 1,184 DevilApes NFTs. Currently 241 owners have at least one DevilApes NTF in their wallet.
▶ How many DevilApes were sold recently?
There were no DevilApes NFTs sold in the last 30 days.