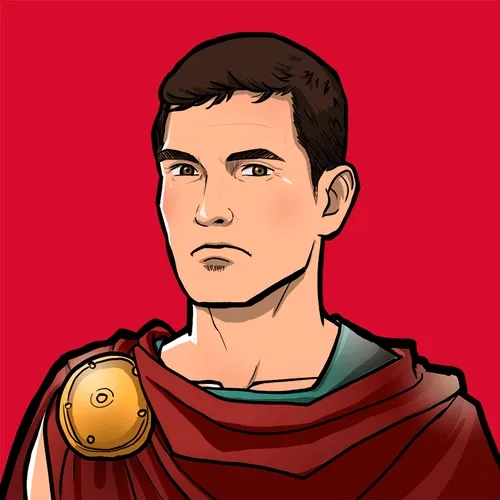 CriptoSocios NFT
Created over 1 year ago
9,998 token supply
10% Fee
CriptoSocios NFTs were sold 2 times in the last 7 days. The total sales volume for CriptoSocios was $127.89. The average CriptoSocios NFT price was $63.9.
The current CriptoSocios floor price is Ξ0.04.
There are 5,899 CriptoSocios owners, owning a total supply of 9,998 tokens. This collection was created over 1 year ago (February 5th, 2022). It is among the oldest 50% of collections.
CriptoSocios é uma coleção de 10.000 NFTs únicos inspirados no Bruno e Malu Perini, os hosts do podcast Os Sócios, um dos maiores e mais amados podcasts no Brasil. Existem na coleção 1.015 Malus e 8.985 Brunos, dos quais 115 são considerados ultrarraros (números 1 - 100, 1911 e 8986 - 8999), cada um deles com uma característica única.
Seu CriptoSocio lhe dá acesso a benefícios exclusivos para membros, como a oportunidade de se inscrever para um encontro presencial no escritório do Grupo Primo. O valor do "ingresso" para participação será definido a cada evento.
Se você acumular dez NFTs (considerando que um NFT ultrarraro vale por três e a Malu por dois), você pode trocá-los por uma reunião de uma hora com o Bruno Perini. Essa oferta poderá ser revista no futuro.
Em breve você também poderá interagir com outros membros da CriptoSocios em nossa futura comunidade no Discord.
Trading volume
last 7 days
$128
CriptoSocios Value
Average price last 7 days
$64
CriptoSocios Floor Price
Lowest Ask Price
Ξ0.04
Total Supply
Number of tokens
9,998
Owners
Number of owners
5,899
Users who bought CriptoSocios also like
CriptoSocios NFT - Frequently Asked Questions(FAQ)
▶ What is a CriptoSocios?
CriptoSocios is a NFT (Non-fungible token) collection. A collection of digital artwork stored on the blockchain.
▶ How many CriptoSocios tokens exist?
In total there are 9,998 CriptoSocios NFTs. Currently 5,899 owners have at least one CriptoSocios NTF in their wallet.
▶ How many CriptoSocios were sold recently?
There were 15 CriptoSocios NFTs sold in the last 30 days.
▶ How much does a CriptoSocios cost?
In the last 30 days, the cheapest CriptoSocios NFT sales were below $22, and the highest sales were for over $79. The median price for a CriptoSocios NFT was $63 in the last 30 days.
▶ What are popular CriptoSocios alternatives?