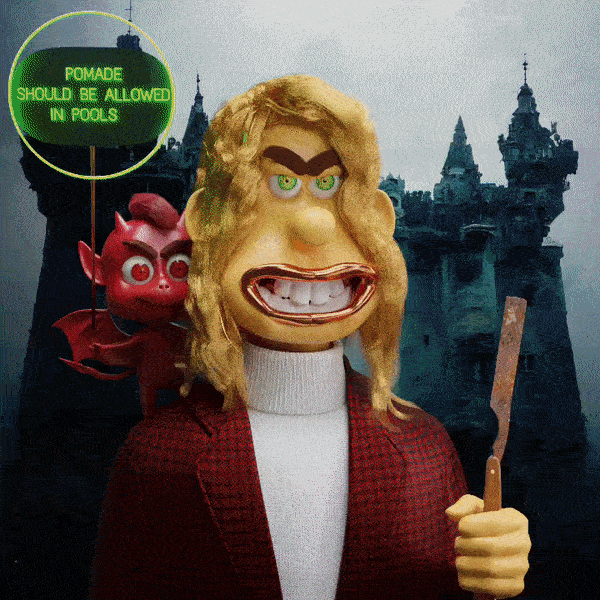 Corny CornPop NFT
Created 2 months ago
6,969 token supply
5% Fee
Fresh Project
There were no Corny CornPop sold in the last 7 days.
Beautiful Intricately Designed 6969 3D Generated Clay Cornpops that took over a Year to Craft Mint Live on Opensea https://opensea.io/collection/corny-cornpop/drop
If you have grown weary of the establishment and its unchanging ways, stand with us in resistance and let your voice be heard! These 6969 Bad Dudes draw inspiration from the most Legendary Rivalry of all Time between CornPop and "Hairy Legs Joe".
Every CornPop comes with their own random sidekick – the zany Demon Monkey, the mysterious Bat, the irresistibly chunky Hamster, and of course, everyone's favorite ankle biter: the Corgi!
Stay Tuned for the Drop of Sidekicks in early 2024
Corny CornPop Floor Price
Lowest Ask Price
Ξ0
Total Supply
Number of tokens
6,969
Owners
Number of owners
1,757
Recent Corny CornPop sales
Corny CornPop Price Chart
Top Selling Corny CornPop NFTs of the last 30 days
Users who bought Corny CornPop also like
Corny CornPop NFT - Frequently Asked Questions(FAQ)
▶ What is a Corny CornPop?
Corny CornPop is a NFT (Non-fungible token) collection. A collection of digital artwork stored on the blockchain.
▶ How many Corny CornPop tokens exist?
In total there are 6,969 Corny CornPop NFTs. Currently 1,757 owners have at least one Corny CornPop NTF in their wallet.
▶ What was the most expensive Corny CornPop sale?
The most expensive Corny CornPop NFT sold was
Corny Cornpop #2933
. It was sold for $11.9 on November 3rd, 2023 (26 days ago).
▶ How many Corny CornPop were sold recently?
There were 24 Corny CornPop NFTs sold in the last 30 days.
▶ How much does a Corny CornPop cost?
In the last 30 days, the cheapest Corny CornPop NFT sales were below $1, and the highest sales were for over $7. The median price for a Corny CornPop NFT was $1 in the last 30 days.
▶ What are popular Corny CornPop alternatives?