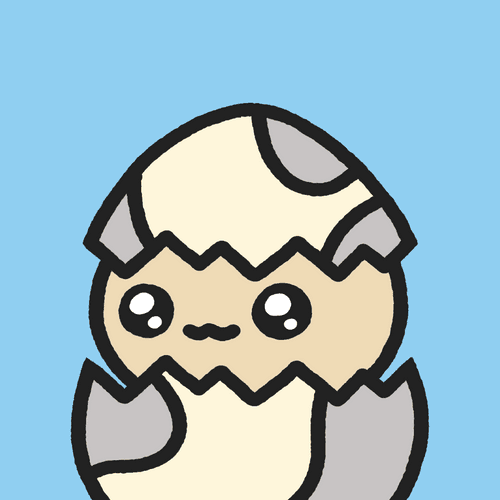 Cool Pets NFT NFT
Created almost 2 years ago
15,470 token supply
OpenSea verified collection
5% Fee
95,659 Discord members
Cool Pets NFT NFTs were sold 55 times in the last 7 days. The total sales volume for Cool Pets NFT was $3.87k. The average Cool Pets NFT NFT price was $70.4.
The current Cool Pets NFT floor price is Ξ0.03.
There are 7,999 Cool Pets NFT owners, owning a total supply of 15,470 tokens. This collection was created almost 2 years ago (January 31st, 2022). It is among the oldest 47% of collections.
An NFT offering from the Cool Cats brand, Pets is a collection of 19,999 NFTs that are procedurally generated based on item interaction. All Pets start as an Egg and evolve into their final form, which represents one of four elements: Grass, Fire, Water, or Air. Users can evolve their Pet through our gamified experience on coolcatsnft.com–your final Pet is one of 17 million possible outcomes! To learn more about Pets, Eggs, and the world of Cooltopia, visit cooltopia.coolcatsnft.com. We love the Pets!
Trading volume
last 7 days
$3870
Cool Pets NFT Value
Average price last 7 days
$70
Cool Pets NFT Floor Price
Lowest Ask Price
Ξ0.03
Total Supply
Number of tokens
15,470
Owners
Number of owners
7,999
Recent Cool Pets NFT sales
10th percentile price
last 7 days
$62
Median price
last 7 days
$70
90th percentile price
last 7 days
$79
Ten percent of the Cool Pets NFT sales were for $62 or less, half of the sales were for less than $70 and the highest ten percent were sold for $79 or higher.
Cool Pets NFT Price Chart
Top Selling Cool Pets NFT NFTs of the last 30 days
Users who bought Cool Pets NFT also like
Cool Pets NFT NFT - Frequently Asked Questions(FAQ)
▶ What is a Cool Pets NFT?
Cool Pets NFT is a NFT (Non-fungible token) collection. A collection of digital artwork stored on the blockchain.
▶ How many Cool Pets NFT tokens exist?
In total there are 15,470 Cool Pets NFT NFTs. Currently 7,999 owners have at least one Cool Pets NFT NTF in their wallet.
▶ What was the most expensive Cool Pets NFT sale?
The most expensive Cool Pets NFT NFT sold was
Cool Pet #3558
. It was sold for $101 on November 26th, 2023 (6 days ago).
▶ How many Cool Pets NFT were sold recently?
There were 264 Cool Pets NFT NFTs sold in the last 30 days.
▶ How much does a Cool Pets NFT cost?
In the last 30 days, the cheapest Cool Pets NFT NFT sales were below $57, and the highest sales were for over $84. The median price for a Cool Pets NFT NFT was $69 in the last 30 days.
▶ What are popular Cool Pets NFT alternatives?
Cool Pets NFT Community Stats