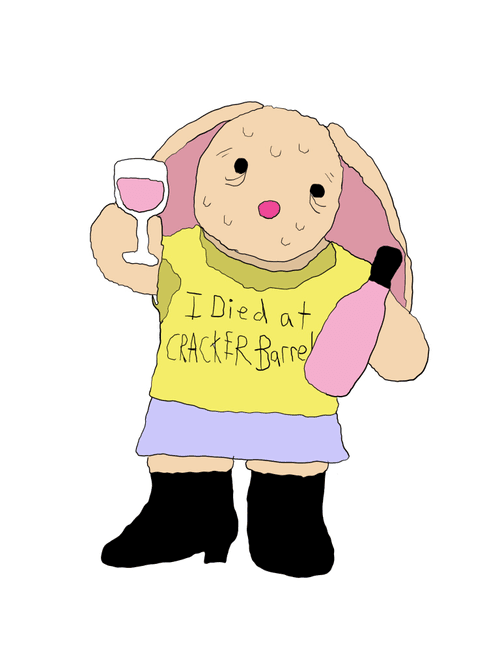 beef brothko NFT
Created 2 months ago
666 token supply
OpenSea verified collection
5% Fee
Fresh Project
beef brothko NFTs were sold 12 times in the last 7 days. The total sales volume for beef brothko was $8.23k. The average beef brothko NFT price was $685.6.
The current beef brothko floor price is Ξ0.36.
There are 283 beef brothko owners, owning a total supply of 666 tokens. This collection was created 2 months ago (September 24th, 2023). This is a new collection, it is among the newest 2% of collections.
there is no abstract. or figurative. or method. or revolution. or artists or collectors for that matter. and most of what we make or acquire will be mercifully forgotten in the puncture holes distributed by dull bayonets from a war that was never fought. buried in a sea of premium pornography or suffocated by the listless novocaine drip leaking from an unhealing hangnail. but there is meat. and flies. there is always meat. there is that. and the flies that satisfy their carnal urges in the pulverized existence of a beast born to feed and bleed. these strokes document the joyful moments in the slaughterhouse. the routine passings. the hooves and snouts and skin and bones and cherished memories becoming mere runoff. swept into the drains to lubricate the purposeless gears again. there is comfort in creation, even if it is destruction.
one more round. is needed. one final churn. until the next one.
there is happiness in meat. there is that.
Trading volume
last 7 days
$8.2k
beef brothko Value
Average price last 7 days
$686
beef brothko Floor Price
Lowest Ask Price
Ξ0.36
Total Supply
Number of tokens
666
Owners
Number of owners
283
Recent beef brothko sales
10th percentile price
last 7 days
$586
Median price
last 7 days
$667
90th percentile price
last 7 days
$756
Ten percent of the beef brothko sales were for $586 or less, half of the sales were for less than $667 and the highest ten percent were sold for $756 or higher.
Top Selling beef brothko NFTs of the last 30 days
Users who bought beef brothko also like
beef brothko NFT - Frequently Asked Questions(FAQ)
▶ What is a beef brothko?
beef brothko is a NFT (Non-fungible token) collection. A collection of digital artwork stored on the blockchain.
▶ How many beef brothko tokens exist?
In total there are 666 beef brothko NFTs. Currently 283 owners have at least one beef brothko NTF in their wallet.
▶ What was the most expensive beef brothko sale?
The most expensive beef brothko NFT sold was
Beef Brothko #208
. It was sold for $1.8k on November 13th, 2023 (15 days ago).
▶ How many beef brothko were sold recently?
There were 99 beef brothko NFTs sold in the last 30 days.
▶ How much does a beef brothko cost?
In the last 30 days, the cheapest beef brothko NFT sales were below $371, and the highest sales were for over $749. The median price for a beef brothko NFT was $508 in the last 30 days.
▶ What are popular beef brothko alternatives?