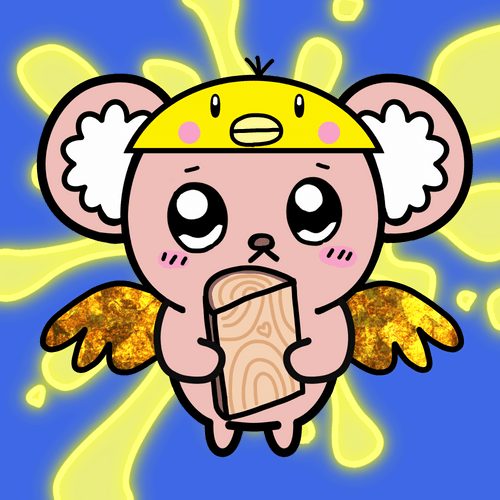 AGEOTOTIM 2nd NFT
Created 7 months ago
650 token supply
10% Fee
Fresh Project
There were no AGEOTOTIM 2nd sold in the last 7 days.
AGEOTOTIM Genesis are 650 unique characters drawn by the famous Japanese cartoonist Ningen Mao.
The work is generative and features four animals: Ageo, Tim, Tsubone, and Wampoo.
By owning AGEOTOTIM 2nd, you can get various benefits, including the right to publish the NFT collection that AGEOTOTIM plans to publish in the future.
For more exciting details about AGEOTOTIM, visit our official Discord !
AGEOTOTIM's job is to support and encourage everyone, regardless of gender or age.
AGEOTOTIM 2nd Floor Price
Lowest Ask Price
Ξ0.02
Total Supply
Number of tokens
650
Owners
Number of owners
205
Recent AGEOTOTIM 2nd sales
AGEOTOTIM 2nd Price Chart
Top Selling AGEOTOTIM 2nd NFTs of the last 30 days
Users who bought AGEOTOTIM 2nd also like
AGEOTOTIM 2nd NFT - Frequently Asked Questions(FAQ)
▶ What is a AGEOTOTIM 2nd?
AGEOTOTIM 2nd is a NFT (Non-fungible token) collection. A collection of digital artwork stored on the blockchain.
▶ How many AGEOTOTIM 2nd tokens exist?
In total there are 650 AGEOTOTIM 2nd NFTs. Currently 205 owners have at least one AGEOTOTIM 2nd NTF in their wallet.
▶ What was the most expensive AGEOTOTIM 2nd sale?
The most expensive AGEOTOTIM 2nd NFT sold was
AGEO_TIM#0044
. It was sold for $40.9 on November 23rd, 2023 (17 days ago).
▶ How many AGEOTOTIM 2nd were sold recently?
There were 3 AGEOTOTIM 2nd NFTs sold in the last 30 days.
▶ What are popular AGEOTOTIM 2nd alternatives?