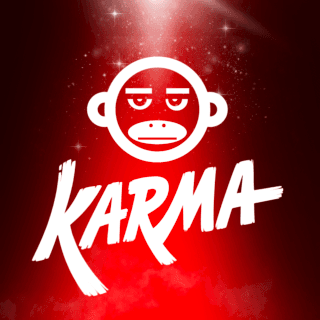 OCM Karma NFT
Created over 1 year ago
12,673 token supply
OpenSea verified collection
5% Fee
18,696 Discord members
58,348 Twitter followers
OCM Karma NFTs were sold 179 times in the last 7 days. The total sales volume for OCM Karma was $153.78k. The average OCM Karma NFT price was $859.1.
The current OCM Karma floor price is Ξ0.24.
There are 2,804 OCM Karma owners, owning a total supply of 12,673 tokens. This collection was created over 1 year ago (June 29th, 2022). It is newer than 67% of collections.
The OCM Karma collection is the hand-painted generative art collection by our Academy Award-nominated art and design team that took over 9 months to create. To this day, the Karma collection remains one of the most detailed hand-painted art collections on Ethereum, with 49 layers used to generate the images to create the relationships between the hundreds of traits. Buying a Karma now enables you to upgrade your Karma to a digital artifact on Bitcoin. A rare Karma on Ethereum is a rare Karma on Bitcoin, all on block 78 satoshis (sats). Become a Karma owner and join the OCM community where you can be part of the network of the greatest minds in Web3.
Karma1 are Type Incredible. Karma2 are Type Divine. Karma3 are type Celestial.
Genesis: https://opensea.io/collection/onchainmonkey
Trading volume
last 7 days
$154k
OCM Karma Value
Average price last 7 days
$859
OCM Karma Floor Price
Lowest Ask Price
Ξ0.24
Total Supply
Number of tokens
12,673
Owners
Number of owners
2,804
Recent OCM Karma sales
10th percentile price
last 7 days
$411
Median price
last 7 days
$509
90th percentile price
last 7 days
$1810
Ten percent of the OCM Karma sales were for $411 or less, half of the sales were for less than $509 and the highest ten percent were sold for $1810 or higher.
Top Selling OCM Karma NFTs of the last 30 days
Users who bought OCM Karma also like
OCM Karma NFT - Frequently Asked Questions(FAQ)
▶ What is a OCM Karma?
OCM Karma is a NFT (Non-fungible token) collection. A collection of digital artwork stored on the blockchain.
▶ How many OCM Karma tokens exist?
In total there are 12,673 OCM Karma NFTs. Currently 2,804 owners have at least one OCM Karma NTF in their wallet.
▶ What was the most expensive OCM Karma sale?
The most expensive OCM Karma NFT sold was
Karma #3186
. It was sold for $3.3k on November 7th, 2023 (25 days ago).
▶ How many OCM Karma were sold recently?
There were 584 OCM Karma NFTs sold in the last 30 days.
▶ How much does a OCM Karma cost?
In the last 30 days, the cheapest OCM Karma NFT sales were below $377, and the highest sales were for over $1755. The median price for a OCM Karma NFT was $499 in the last 30 days.
▶ What are popular OCM Karma alternatives?
OCM Karma Community Stats